Fall 2021 Construction Update
As students headed back to school this fall the improvements to Old Main continued. Outside the building the two new stair towers are beginning to be erected. These contribute to the seismic upgrade of the building and they will improve student flow during passing times. Inside the building additional seismic work is occurring. The auditorium has been expanded and will be a beautiful venue upon completion. 
While Old Main is unavailable to students this year, freshmen are being housed at Lincoln School. Freshmen spend either their Green Day or their White Day at Lincoln, with the other day spent on the main campus. Named MVHS South Campus, Lincoln has provided a positive and calm learning climate for our 9th graders. Additionally, over the summer three portables were relocated from Little Mountain to MVHS to provide additional classroom space on campus. These portables will be removed when Old Main is completed, which is scheduled for the summer of 2022.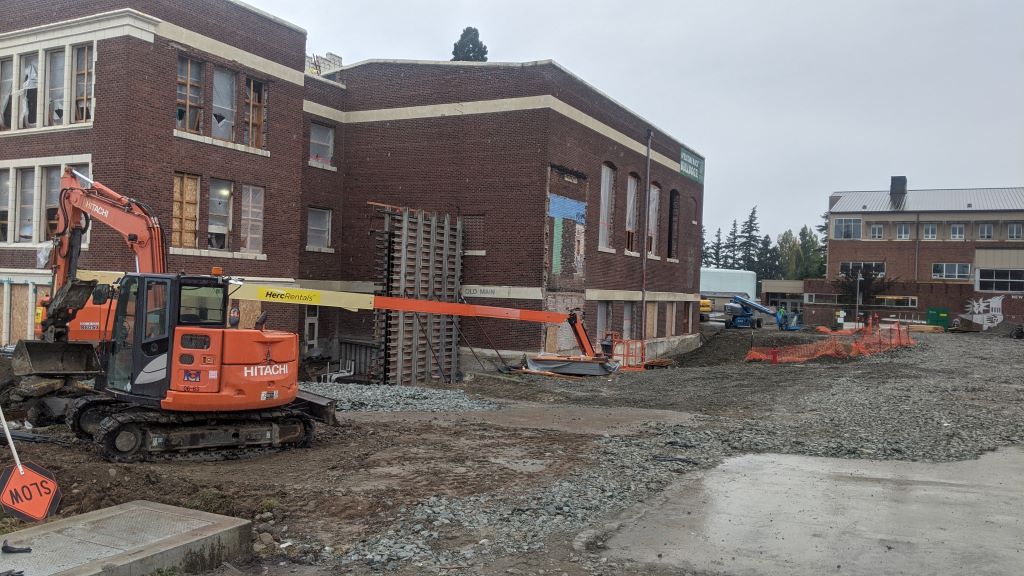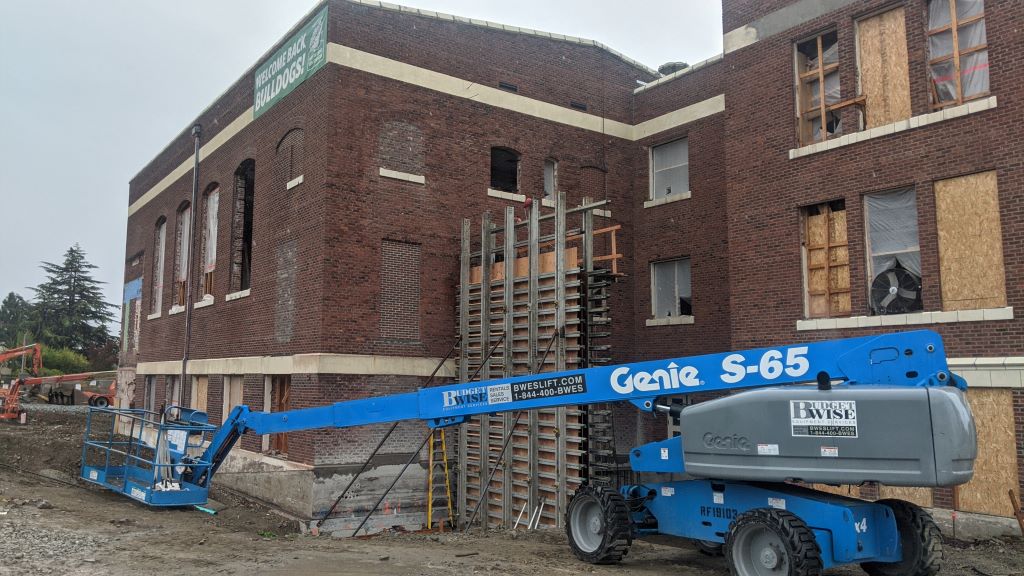 ---