Laura Cailloux
Director District 1
15511 McLean Rd.
Mount Vernon, WA 98273
360-708-6712
lcailloux@mvsd320.org
Laura Flores Cailloux previously served on the board from 2006 until 2011 when she stepped down to pursue a doctoral degree in educational leadership. After graduating from University of Washington in 2015, she was re-elected to the board in 2019. Dr. Cailloux has lived in Skagit County since 1997 and has held multiple administrative and faculty roles at Skagit Valley College. She currently teaches leadership, business, and adult basic education classes. She has served on multiple community boards including the Skagit Community Foundation, United Way, Economic Development Association, and the Skagit Family YMCA. Cailloux was instrumental in the development of Leadership Skagit, as well as the creation of the Latino Business Retention and Expansion program. Dr. Cailloux's daughter, Stella Ross, graduated from Mount Vernon High School in 2017.
Term End: 2023


Robert Coffey
Director District 2, Vice President
21636 Swan Road
Mount Vernon, WA 98273
360-941-0504
rcoffey@mvsd320.org
Retired local physician, Robert Coffey, was appointed to the board in September 2006, and was then reelected at four year intervals, most recently in 2019. He serves as the current Board Vice-President. Coffey is an active participant in the Mount Vernon school community. He has served on numerous MVSD committees and has volunteered at MVHS as a tutor in high school math and science. He has also taught math courses at Skagit Valley College and is currently a volunteer math tutor there. Dr. Coffey and his wife, Deborah North, have two children who graduated from Mount Vernon High School.
Term End: 2023
Jessica Samora
Director District 3
409 S. 29th Place
Mount Vernon, WA 98274
360-630-6814
jsamora@mvsd320.org
Jessica Samora was appointed to the Board in 2019 to complete a vacant term, and was then reelected. Samora is a longtime Skagit Valley resident. She is Clinical Support Manager at Skagit Radiology and has years of experience in healthcare working directly with and advocating for the local community. Jessica and her husband, Ben, have three sons and a daughter, all of whom graduated from Mount Vernon High School. Jessica has sat on various committees for the district and was PTA President during her children's education with the district. 
Term End: 2023

Wendy Ragusa
Director District 4, Legislative Representative
1118 E. Kincaid St.
Mount Vernon, WA  98273
360-770-9906
wragusa@mvsd320.org
Wendy Ragusa was appointed to the Board in 2017 to complete a vacant term. Ragusa is the Development Coordinator for the Skagit Valley Hospital Foundation. Her education includes a Bachelor of Arts degree in Communications from Lewis & Clark College, Portland, Oregon. She has served on the Mount Vernon Public Schools Foundation since 2008, has been very busy on parent committees, and has been an active member of the Citizens for Mount Vernon Schools. 
Wendy is a third generation Bulldog! She and her husband, Roger, have two children, both of whom graduated from Mount Vernon High School. 
Term End: 2021
Larry Otos
Director District 5, President
4601 Monte Vista Dr.
Mount Vernon, WA 98273
360-424-0418
lotos@mvsd320.org
Larry Otos was appointed to the Board in 2012 to complete a vacant term, and was then reelected. He served as the board's Legislative Representative for several years. Otos retired, after 30 years of public service, as Director from the City of Mount Vernon Parks and Recreation Department. Larry is the owner of The Otos Group, LLC. He has a bachelor's degree from Western Washington University. Larry is very busy in the community and fills leadership roles in a number of philanthropic organizations. Larry and his wife, Lisa (Bulldog alumna), have two boys who are Bulldog Alums. 
Term End: 2021
2020-21 Student Board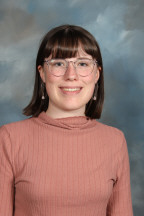 Alexa Grechishkin is a rising senior who was appointed to the board as a student representative in 2020. She has grown up in Mount Vernon, and has attended the Mount Vernon School District her whole life. She is involved in numerous extracurricular activities at the high school, including speech and debate, FBLA, and National Honor Society. She has volunteered with Children of the Valley for the past two years as a tutor, and loves working with younger students in the community.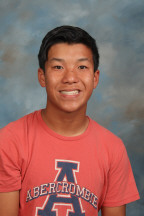 Chase Rochelle was appointed to the Board as one of the student representatives in 2020. He is a senior, class of 2021. He has lived in Mount Vernon his whole life and dedicates his time to extracurricular activities, like DECA and the high school tennis team. He is also involved with his church community serving as a board member and volunteering with the youth group.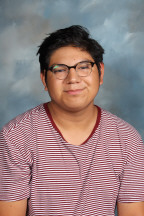 Brian Conde-Martinez is a senior, class of 2021, and was appointed to the Board as a Student Representative in 2020. Growing up in Mount Vernon he has gotten involved in a variety of extracurricular activities such as the Washington World Fellows, DECA, Speech and Debate, and more. He also gets involved with community service via Key Club and is excited for another great year. He can not wait to get more involved within the community and give back!
---